Houghton Library Undergraduate/SHARP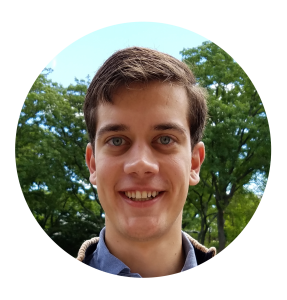 Jess Clay '17
In work that contributes to his History and Literature thesis, Jess used Houghton's early drawing of John James Audubon, as well as Audubon's papers and many related texts to explore Audubon as an American Romantic figure. His work also led to a substantive exhibition on Audubon, "Sublime and Manifest," in the Keats Room of Houghton Library.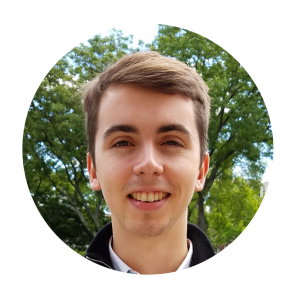 Thomas Peterson '18
Perusing a two-pronged approach to his fellowship at Houghton, Thomas followed both a creative and research mission through the summer. Thomas wrote a play on Edward Sheldon, an early graduate of Baker's Theatre Workshop, drawing work with Sheldon's archive and other supplementary materials in the collection. His research focused on the origins of theatre as a discipline at Harvard, making use primarily of the George Pierce Baker papers at Houghton. The resulting scholarly essay served as the cover story for the new Theatre, Dance and Media magazine.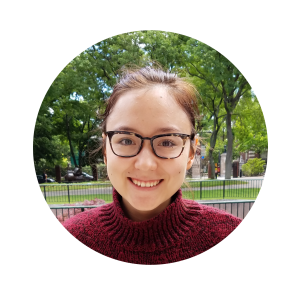 Tez Clark '18
Working with the Willard Van Orman Quine archive at Houghton, Tez examined the development of this 20th century philosopher's commitments through a digital humanities project comparing drafts of his lectures, essays, and published content. Her work also led to a small exhibition on Quine from September-November at Houghton Library and to a scholarly paper on the subject.
Houghton Library Undergraduate Book Arts Fellows at Thornwillow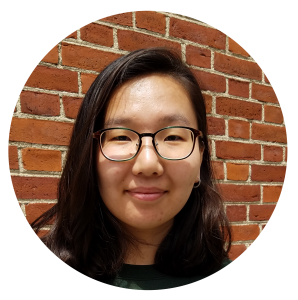 Miga Purev-Ochir '17
Driven by an interest in artists' books and children's books, especially those from Russia, Miga explored a wide variety of holdings at Houghton Library and developed a specific interest in the life of Amy Lowell, whose juvenilia is at Houghton. Working at Thornwillow Press Miga conceptualized a portfolio focused on Lowell and experimented with copperplate etching to illustrate her project.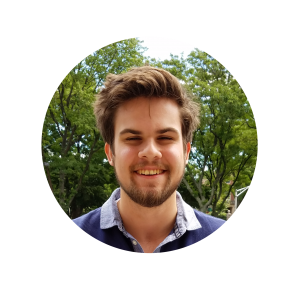 Griffin Gonzalez '18
Griffin's work as a fellow for Houghton's inaugural book arts-focused summer program began with an investigation of William Cory Johnson, resulting in a lengthy biography he hopes to publish. Additionally, Griffin applied the myriad skills developed over the summer to set the type for a book of his own poems. He then printed and bound a small series of the book.
75th Anniversary Fellow
Arthur Schott Lopes '19
As Houghton's 75th Anniversary Fellow, Arthur has pursued a number of outreach initiatives aimed at demystifying Houghton and encouraging fellow students to make use of the collections. Primary among his activities is the creation of the Houghton Compass, a student guide to the Houghton collections from the perspective of every Harvard concentration.